Let's talk about Windows 10.  Whether you've been using it for year or just recently upgraded, there are a lot of hidden tips and tricks that Microsoft enable to make life easier for their everyday user.  Learning these everyday tricks will boost your productivity exponentially.  With COVID-19 dangers still ongoing.  Majority of us are working remotely.  This is the perfect time to perfect your craft and improve upon oneself.  A lot of us start with the basic tips and tricks like adjusting your battery power on laptop use and your screen brightness.   There also a secret start menu Microsoft was always hiding that not a lot of us knew about.  Apple is known to share all the tips and tricks while Microsoft I assume wanted the " advanced " user to figure it out on their own.   
To access the 'secret' Start menu, all you have to do is right-click the Windows icon/Start button. You'll see a pop-up menu with a variety of administrative tools, as well as shutdown options and a Desktop link for quickly viewing the desktop (you can also do this by clicking the small, sectioned-off part at the very right side of your taskbar).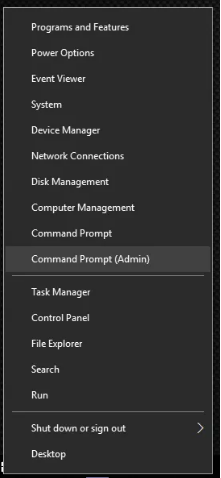 If you're using a touchscreen, you can access this menu by tapping and holding the Start button for a couple of seconds. You can also access this menu with the keyboard shortcut Windows key + X. 
Shortcuts are a big key to great productivity.  The faster you can do your work the faster you can be done with work.  The "secret windows menu key" is amazing because it lets you access tools that you normally must navigate through multiple menus to access it. 
For example, the Event Viewer, System information as well as the disk and computer management tools can be found in Start > All apps > Windows Administrative Tools, while the Command Prompt, Control Panel, Task Manager and Run command are found in Start > All apps > Windows System. The "secret windows menu key" Start menu puts all of these handy tools right at your fingertips in one click. 
For questions, contact our IT department at 469-281-1425.